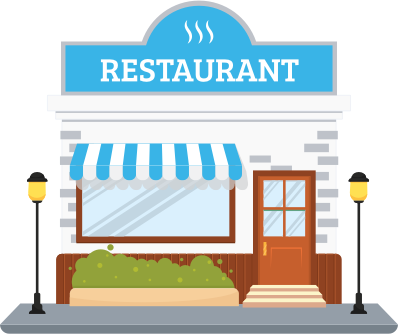 ABOUT US
Local E was created with a mission to help the best local independent restaurants and takeaways stand out and compete in a world of high street mega chains and online corporate giants, whilst digitally rewarding you along the way for your loyalty. Find your favourite independently owned takeaway spots or discover new hidden food gems on Local E's digital platform and get ready for a truly rewarding food experience, whether it be delivered to your door or collected in store.
OUR LITTLE BIT FOR AN INDEPENDENTLY OWNED HIGH STREET
You may not know it, but local independent restaurants need your help! Whether it be unfair business rates, sky-high commissions charged by online food portals (up to 35%!) or the rise of corporate factory-style takeaway kitchens, your local restaurants are battling an obstacle course of problems which Local E are trying to solve. Our team are passionate about food and small businesses, and with your help we can keep a vibrant, independently owned high street and food community open for business.
LOYALTY MADE EASY
Redeeming rewards can be difficult to say the least... Whether it involves logging on to another website and filling out meaningless forms or just not being offered what you really want. Here at Local E we've made it easier than ever to earn and spend your loyalty points online. Simply gain points on every order, store them in your wallet and spend them like cash at any of our partner restaurants. A tasty proposition.
MORE TO COME…
Rewarding customers to help out their local independent food heroes, what a noble idea you may say… so we thought why stop there? Our superstar developers are busy working their magic to bring you something entirely new (but slightly familiar!) later in 2019. So, keep your eyes peeled for an even more rewarding experience from Local E.